About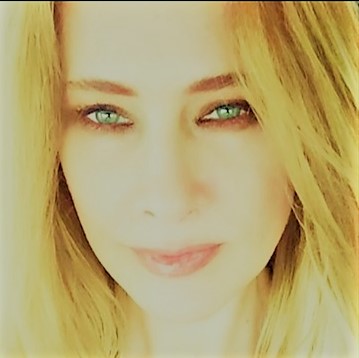 Erica Newport is a communications/interdisciplinary scholar, educator, speaker, and academic leader. In March 2018, she was appointed by Dean Brvenik as the Chair of General Education and General Studies/Interdisciplinary Studies at Keiser University, New Port Richey. In the interim, she chairs the psychology department. In August 2017, she secured her Ph.D. from the Department of Graduate Studies and Research, in the College of Journalism and Communications, at the University of Florida. She has been instructing Communications (speech, writing, composition, business, and interpersonal) and General Education (English, English Comp) courses in the Tampa Bay Area for Keiser University, since 2016. In March of 2017, she successfully defended her dissertation internationally in Shanghai and served as a guest lecturer/researcher in communications there and in Hong Kong. Newport was a featured alumnus in American University's "American Magazine" during her Ph.D. studies. Additionally, she consulted on race and power for A & E's "Live PD" show. For 20 years, she led communications via an interdisciplinary lens, employing professional and academic work in social justice, public policy, media and journalism, entrepreneurship, and now communications research, concentrated on impactful qualitative work and applied projects. She was instructing and serving as a writing/editing coach for long-form storytelling at NPR, University of Florida, for WUFT, 89.1, and PBS media. She served as a judge for the Society of American Travel Writers. Newport was a mentor to graduating seniors pursuing final projects that are research driven, and she was invited to write/present narratives at the highly respected Haystack Institute, in Maine. Newport's undergraduate degree is from East Carolina University, where she was a news director for the campus radio station and reported for a local affiliated CBS station. Her master's degree is from American University, Washington, D.C., where she wrote and edited for local print and online newspapers, magazines, and served as media/outreach director, grant writer, and advocate journalist for multiple social justice, public policy think tanks. For five years, she wrote for Sarasota Herald Tribune, when owned by NYT Company, where she reported on issues affecting marginalized populations and community affairs. Previously, she was a community digital journalist for the Bradenton Times, a community news site Newport helped to develop and launch. Since she has been instructing courses in communication studies, social science research, and journalism for eight years, she seeks opportunities to teach/mentor students and faculty from diverse backgrounds, studies, and professional interests, offering audiences an expansive perspective on how, as individuals and as a collective, people can contribute fruitfully to a community via their engagement with education and occupational opportunities. Most recently, she founded and launched the Journal of Transdisciplinary Engagement, a biannual academic journal and conference, linking students to faculty mentors for scholarship presentation and publication.
She is frequently inspired in her current chair appointments post-Ph.D. studies, as they provide a platform for student and faculty development in all three programs, which are rapidly expanding community engagement, teaching and mentoring, and interdisciplinary studies research. Newport is the Teaching and Learning Coordinator on NPR-KU campus.
Erica Newport, Ph.D.
Communication Studies and Sciences
Chair, General Education and Interdisciplinary Studies
Interim Chair, Psychology
Founder/Director, Empowerment Center Through Education
Founder/Editor, Journal of Transdisciplinary Engagement
(c) 941-586-2414 | Story_Web@EricaNewport
Find me on LinkedIn!